R for HR:
An Introduction to Human Resource Analytics Using R
Version 0.1.2: 2022-07-13
Preface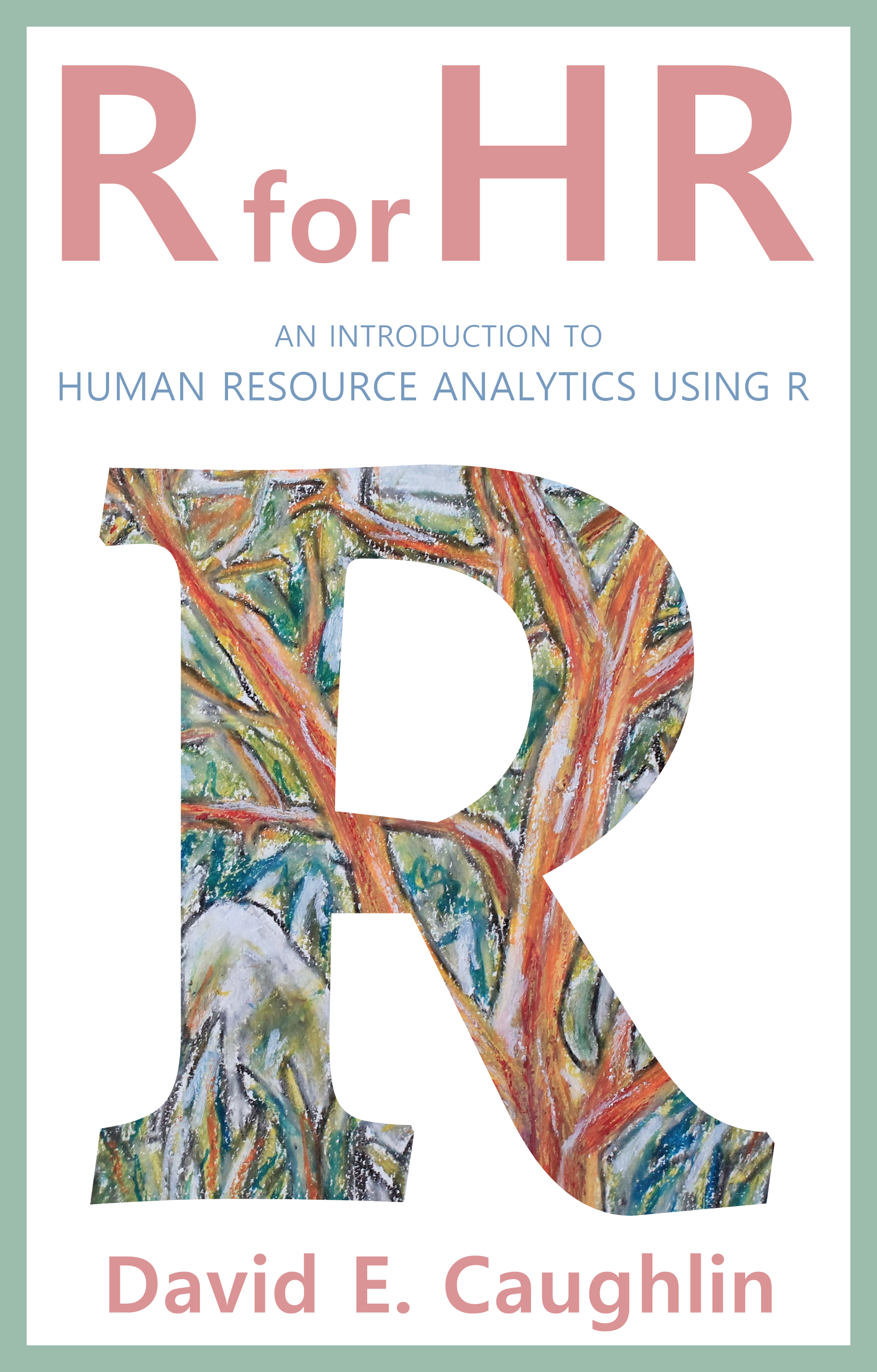 This book is free to read and is licensed under the Creative Commons Attribution-NonCommercial-ShareAlike 4.0 International License. The contents of this book may not be used for commercial purposes. This is Version 0.1.2 of this book, which means that it is in a nearly complete form and will undergo further editing and expansion.
References
Allaire, JJ, Yihui Xie, Jonathan McPherson, Javier Luraschi, Kevin Ushey, Aron Atkins, Hadley Wickham, Joe Cheng, Winston Chang, and Richard Iannone. 2022.
Rmarkdown: Dynamic Documents for r
.
https://CRAN.R-project.org/package=rmarkdown
.
———. 2020. Fundamentals of Human Resource Management: People, Data, and Analytics. Thousand Oaks, California: Sage.
Deloitte. 2018.
"Global Human Capital Trends Report 2018."
Westlake, Texas: Deloitte University Press.
R Core Team. 2022.
R: A Language and Environment for Statistical Computing
. Vienna, Austria: R Foundation for Statistical Computing.
https://www.R-project.org/
.
RStudio Team. 2020.
RStudio: Integrated Development Environment for

R
. Boston, MA: RStudio, PBC.
http://www.rstudio.com/
.
Xie, Yihui. 2014.
"Knitr: A Comprehensive Tool for Reproducible Research in

R

."
In
Implementing Reproducible Computational Research
, edited by Victoria Stodden, Friedrich Leisch, and Roger D. Peng. Chapman; Hall/CRC.
http://www.crcpress.com/product/isbn/9781466561595
.
———. 2015a.
Dynamic Documents with

R

and Knitr
. 2nd ed. Boca Raton, Florida: Chapman; Hall/CRC.
https://yihui.org/knitr/
.